By arrangement of The Fresh Start Company
Gin Annie Band
with
Saturday, October 31, 2020
Doors: 5:00 pm
Show:

5:00 pm
Ages 18 and Up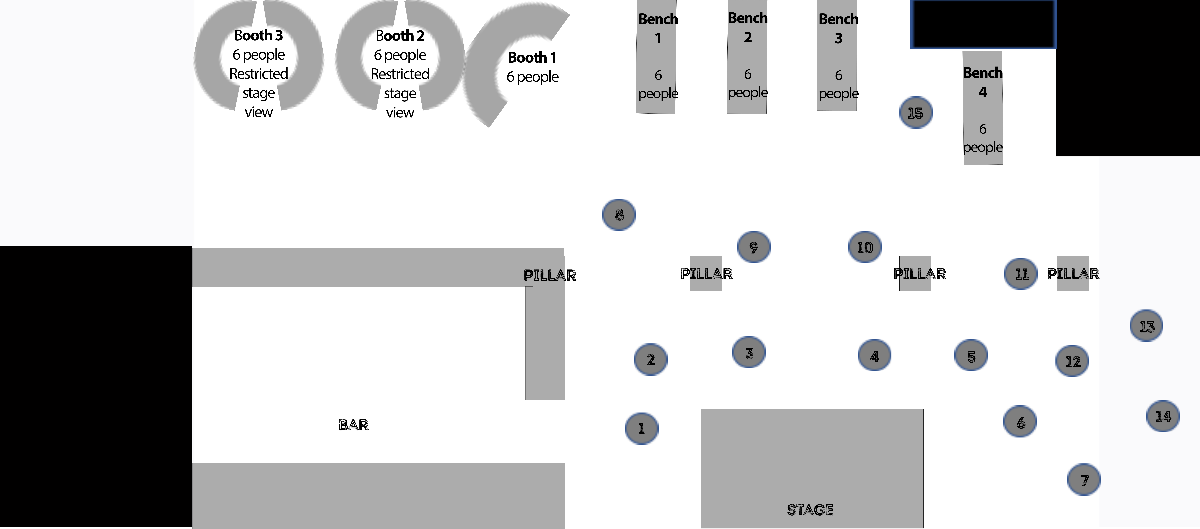 Additional Info
FULL BAND STRIPPED BACK SHOW
Gin Annie are a Hard Rock band from England,UK.
David Foster – Vocals / Byron 'Beej' Garbett – Guitars / Brian Green – Guitars / Phill 'Hammer' Burrows – Bass / Lewis Turner – Drums
Formed in the Black Country by cousins David Foster (Vocals) and Byron "Beej" Garbett (Guitars), Gin Annie quickly established themselves on the local club circuit as a high energy band.
They started recording their debut album 100% Proof, in the spring of 2018 at SLL Studios and it was released on Off Yer Rocka Recordings in January 2019. On release 100% Proof entered the TOP 10 of both the i-Tunes and the Amazon Rock Charts.
Gin Annie's music and style has been described as "Swagger and attitude of a band fresh off the Sunset Strip in the late 80s, with a modern edge that is bound to appeal to rockers of all ages" The band embarked on a 7 date UK tour followed by tour dates supporting Deadland Ritual, Last In Line, Geoff Tate and Ugly Kid Joe and festivals such as Ramblin' Man, HRH Ibiza, HRH 13, Rock & Blues Custom Show, Breaking Bands and Winters End.
Despite a busy schedule, Gin Annie released two more singles in 2019, both of which gained air- play on Planet Rock Radio. The 2nd Single "Dying To Live Again" earned the band it's BBC Radio 2 debut on the Johnnie Walker Rock Show. Both singles also peaked at number two in the Amazon Rock Charts, with Dying To Live Again remaining in the top 50 for over a month.
August 2020 saw the band recruit Lewis Turner to take over drum duties for the recording of album number two
Location:
Wolverhampton, UK
Gin Annie are:
Dave Foster (vocals)
Byron Garbett (guitar/vocals)
Brian Green (guitar/vocals)
Phill 'Hammer' Burrows (bass)
Lewis Turner – (drums)
FULL BAND STRIPPED BACK SHOW

Artists
Gin Annie Band