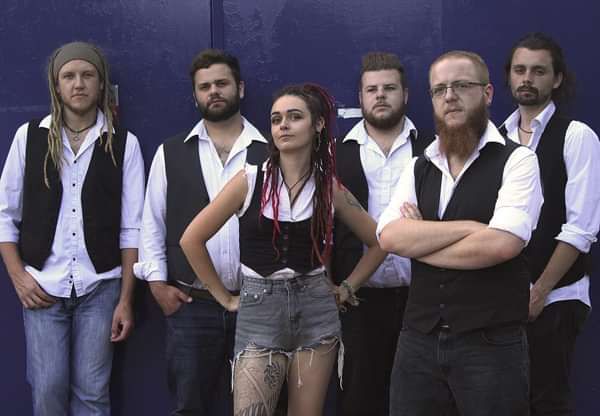 Black Water County
£10
Entry Requirements: 18 years plus
General Admission (e-ticket)
Black Water County will be making their debut performance at Bournemouth's brand new live music venue...Madding Crowd - Bournemouth Square.
Friday 26th October 2018
Doors 7pm
Tickets: £10.00
(this event will sell out, please reserve your tickets to guarantee admission)
About the band...
Smashing their way into the UK folk punk scene since 2013, Black Water County bring an energetic live show of stout quaffing, banjo breaking and tin whistle mangling original music, along with trads and shanties that have been given a good kick up the arse and a slap around the face. Their energetic live shows, which feature the dual lead vocals of Tim and Shan, are a thing of local legend and awe in their home county of Dorset, usually ending up with band members scattered throughout a frenzied crowd or a shoulder-mounted fiddle solo, to name but a couple of eventualities.
The band have released their debut album, TAKING CHANCES (released February 2017), the first taste of which came in the shape of the preceding singles, 'One More Beer Won't Hurt' (released May 2016) and 'Start Something New' (released January 2017) and has since been followed by The Painful Truth (released June 2017).
Band Members...
Tim Harris - Vocals, Bass
Shan Byrom - Vocals, Tin Whistle
Russ Scagell - Fiddle, Vocals
Gavin Coles - Banjo, Mandolin, Vocals
Bradley Hutchings - Guitar, Vocals
Josh Hampson - Drums.